I like Mondays. On Monday, I am refreshed from the weekend and exhilarated by the possibilities of the week ahead. I also like magic. I like its history, its intersection with technology, and its crafty use of human nature.  I figured I'd combine the two and make a Monday feature that is truly me: a little bit of magic and a look at the week ahead.
Quick: Name five magicians!
I'm now going to perform a great feat of mentalism and predict one of the magicians you thought of! One of those magicians was…Harry Houdini! Okay, it's not a great feat of mentalism because everyone is always going to say Harry Houdini. Houdini cemented himself into the public consciousness with his talents and savvy self-promotion. (Also the naming of this post and the image below have probably primed your response. I won't quit my day job…)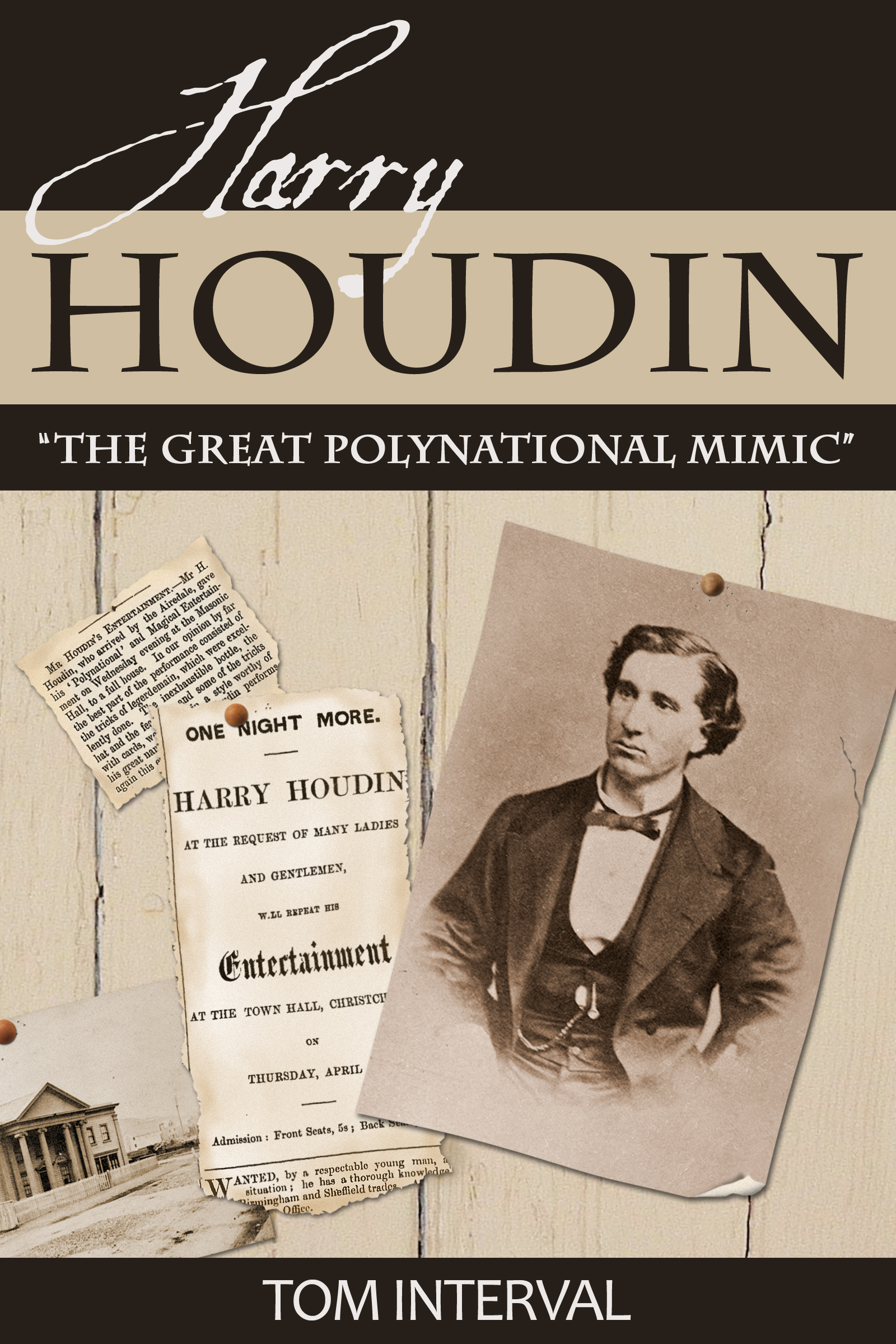 Likewise, I'm almost certain that Harry Houdin was *not* on your list.
Over a decade before Houdini was even born, Irishman Martin Harry Dignam, a supposed nephew of the great Jean Eugène Robert-Houdin (the man Houdini also pays homage to with his nom de guerre), rechristened himself as Harry Houdin and performed as a magician and polynational mimic in Australia and New Zealand. What exactly is a polynational mimic? Who exactly was this other Houdin(i)?
Magician Tom Interval provides a brief, very well researched biography of Harry Houdin. It's available for download or online reading at Smashwords. Tom Interval is also the co-founder of Magic and the Mind, a magic and cognition/critical thinking program designed for young people.
What Am I Reading?
I ultimately did give up on The Quick. I happily picked up The Map of Time by Félix J. Palma off my shelf before becoming involved with the Estella Project, Season Two and checking out The Ocean At The End of the Lane by Neil Gaiman from the elibrary. I'm enjoying The Map of Time, but Ocean is nice and short, so I'm not quite as fickle as I might seem.
I picked the nine of spades for Deal Me In which is a WILD card. I believe I'm going to use it on "An Occurrence at Owl Creek Bridge" by Ambrose Bierce.
What Am I Writing?
Working on formatting PHYSIC for CreateSpace. Then back to In Need of Luck. I'll be investigating the contents of a duffel bag and/or rewriting the first meeting between Aleister and Benny.