Week 1: (Nov. 3 to 7) Hosted by Kim @ Sophisticated Dorkiness – Your Year in Nonfiction: Take a look back at your year of nonfiction and reflect on the following questions – What was your favorite nonfiction read of the year? What nonfiction book have you recommended the most? What is one topic or type of nonfiction you haven't read enough of yet? What are you hoping to get out of participating in Nonfiction November?
My favorite nonfiction read thus far this year has been Tesla: Inventor of the Electrical Age by W. Bernard Carlson. Carlson focuses in on Tesla's early years, attempting to give his thought processes, successes, and failures context. It's a nice demystification of a remarkable man. When recommending this book, I always feel the need to preface it with, "There *is* a bit of electrical engineering. Just go with it. You'll be alright."
On the other side of the recommendation coin, there is Is Everyone Hanging Out Without Me? by Mindy Kaling. Kaling is funny and surprisingly down to earth in an almost old fashioned way. No electrical engineering in this one, but more discussion of fashion than I usually tolerate. 😉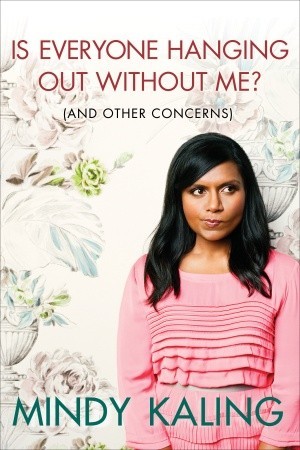 Opposite ends of a spectrum?
I haven't read as many nonfiction books this year as I intended. I have a whole shelf of research books that haven't gotten nearly enough love. I am always looking to expand my knowledge of stage magic and Mid-Western/Heartland history. I'd also like to read more about WWI and events leading up to WWI.
As for Nonfiction November? I hope visit more bloggers who enjoy nonfiction. Nonfiction often has a black-sheep reputation that I just don't understand. Learning about the world is a great thing!