Spooky Tales from Around the Blog-o-sphere
In December, the nights are long and, despite the bright lights of the holidays, thoughts turn to things that go bump in the night. When I was in need of a good tale for a winter evening, my fellow bloggers totally had me covered.
On my own, I finally got around to reading Oscar Wilde's classic, The Canterville Ghost. I really enjoyed the "meta" aspect of the ghost planning his routines in response to the pragmatic Americans.
…finally, to throw off the winding-sheet, and crawl round the room, with white, bleached bones and one rolling eyeball, in the character of 'Dumb Daniel, or the Suicide's Skeleton,' a role in which he had on more than one occasion produced a great effect, and which he considered quite equal to his famous part of 'Martin the Maniac, or the Masked Mystery.'
While mostly comedic, the story has some tension too. Can you really trust a ghost?
What Am I Reading?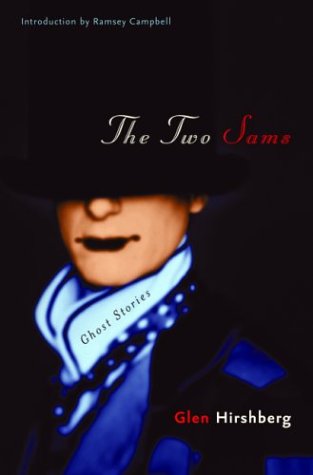 This week I'm continuing E. O. Higgins' Conversations with Spirits and I decided on a whim to pull The Two Sams by Glen Hirshberg off the shelf for a reread.