I'm appropriating Mondays for short reviews of my summer reads (I'm behind in reviewing all the books I'd like to review) and for my weekly preview.
What I Read Last Week
Citizen: An American Lyric by Claudia Rankine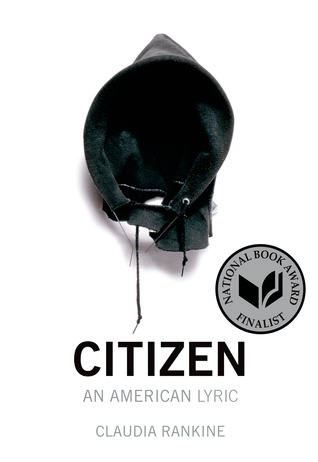 Claudia Rankine's bold new book recounts mounting racial aggressions in ongoing encounters in twenty-first-century daily life and in the media. Some of these encounters are slights, seeming slips of the tongue, and some are intentional offensives in the classroom, at the supermarket, at home, on the tennis court with Serena Williams and the soccer field with Zinedine Zidane, online, on TV–everywhere, all the time. The accumulative stresses come to bear on a person's ability to speak, perform, and stay alive. Our addressability is tied to the state of our belonging, Rankine argues, as are our assumptions and expectations of citizenship. In essay, image, and poetry, Citizen is a powerful testament to the individual and collective effects of racism in our contemporary, often named "post-race" society. (via Goodreads)
On my list as part of the Estella Project and due to a discussion about poetry recently at the Socratic Salon. (The Socratic Salon also has a discussion of Citizen, which I hadn't read until this morning.)
This is hard for me to "review" because I feel like I'm just some white girl blathering on about something she knows nothing about. Which is pretty much true. But Citizen did shift my paradigm. I was struggling to wrap my head around the notion of accumulation until I came up with this: I tried to imagine what it would be like to go around wearing a sandwich board sign listing every attribute I have and belief I hold that someone could be prejudiced against. And I was born wearing that sign and I don't ever get to take it off. What would it be like to live with those automatic negative judgements being made against me *everyday* by *everyone*? I don't get the benefit of doubt. Part of me feels cowardly for not having to wear that sign and another part of me is extremely thankful.
What I'm Reading This Week
From my gothic list (fiction): The Thirteenth Tale by Diane Setterfield
From my Abbott Project list (nonfiction): The Linking Rings by James David Robenalt
Shorts: "Next Gen Species – The Chip" by Jason Cole and "Catskin" by Kelly Link
Although I suspect that this list will be interrupted by It's What I Do by Lynsay Addario becoming available at the library.