I like Mondays. On Monday, I am refreshed from the weekend and exhilarated by the possibilities of the week ahead. I also like magic. I like its history, its intersection with technology, and its crafty use of human nature. I figured I'd combine the two and make a Monday feature that is truly me: a little bit of magic and a look at the week ahead.
The Magician and the Cardsharp by Karl Johnson
It has the nostalgic quality of an old-fashioned fable, but Karl Johnson's The Magician and the Cardsharp is a true story that lovingly re-creates the sparkle of a vanished world. Here, set against the backdrop of America struggling through the Depression, is the world of magic, a realm of stars, sleight of hand, and sin where dreams could be realized-or stolen away.

Following the Crash of '29, Dai Vernon, known by magicians as "the man who fooled Houdini," is tramping down Midwestern backroads, barely making ends meet. While swapping secrets with a Mexican gambler, he hears of a guy he doesn't quite believe is real-a legendary mystery man who deals perfectly from the center of the deck and who locals call the greatest cardsharp of all time. Determined to find the reclusive genius, Vernon sets out on a journey through America's shady, slick, and sinful side-from mob-run Kansas City through railroad towns that looked sleepy only in the daytime. Does he find the sharp? (via Goodreads)
Spoiler: He does find the sharp.
And that's not much of a spoiler because we meet Allen Kennedy in chapter three as Johnson deftly jumps between the histories of Vernon and Kennedy. This is essentially the biographies of two men, how their lives intersect, and the world in which they live. That last aspect is especially well done and of interest to me. The history of the middle of the country is often over-looked despite being as colorful as anywhere else.
Johnson does a great job contrasting the magician and the cardsharp. It's interesting to note that Vernon's life was very much overtaken by Kennedy; first the search for him and later the mastering of his dealing method. On the other hand, for Kennedy, Vernon was only maybe an odd little footnote in his life as a Missouri gambler. If you're interested in magic history, gambling, or history west of the Mississippi and east of the Rocky Mountains, I highly recommend this book.
This is a good compilation of Dai Vernon doing magic. Most of his TV performances weren't card tricks because those weren't in vogue, but it's great to see some cardistry in these clips.
Publishing info, my copy: Henry Holt and Comapany,  2005, first edition
Acquired: Jackson Street Booksellers, Omaha NE, 2013
Genre: nonfiction, magic
It's Monday, What Are You Reading?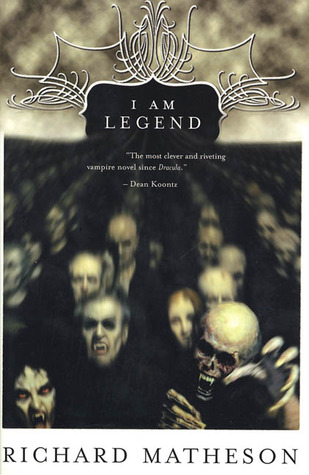 Continuing with White Plume Mountain by Paul Kidd, a fun reread.
Listening to The Mind's Eye by Oliver Sacks.
Reading "Buried Talents" by Richard Matheson for Deal Me In.
It's Monday! What Are You Reading, hosted by Book Date!
And What Am I Writing?
I've been working on putting together some of my short stories into an anthology. I have a particular structure in mind which would work best if I have one more humorous story. So, this week, I'll be playing with a story idea or two.