The Bout of Books read-a-thon is organized by Amanda @ On a Book Bender and Kelly @ Reading the Paranormal. It is a week long read-a-thon that begins 12:01am Monday, August 22nd and runs through Sunday, August 28th in whatever time zone you are in. Bout of Books is low-pressure. There are challenges, giveaways, and a grand prize, but all of these are completely optional. For all Bout of Books 17 information and updates, be sure to visit the Bout of Books blog. – From the Bout of Books team
Aug. 22-28: I plan to have a good writing week, keep up with my classes, deal with the chaos that is the week after ultimate frisbee league draft…and readathon! It's the perfect plan. What could possibly go wrong? Luckily, there is no failing the Bout of Books readathon.
Wrap-Up
My grand total for the readathon was 416 pages read and 278 minutes of audio book listened to. It wasn't quite the week I wanted to have, but it worked out well enough. I certainly read more than I might have during a busy week. I finished The Unknown Poe and The Bling Ring and confirmed that I still don't care for Jane Austen.
Big shout out to Amanda and Kelly for hosting. BoB is always runs so smoothly and it's all to their credit!
TBR Stack
I'm making a last 15-ish Books of Summer push: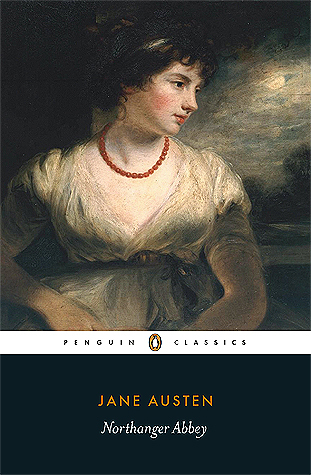 Finish The Unknown Poe, edited by Raymond Foye
Finish Northanger Abbey by Jane Austen – DNF
The View from the Cheap Seats: Selected Nonfiction by Neil Gaiman
Finish The Bling Ring by Nancy Jo Sales
"The Dust of Death" by Isaac Asimov for Deal Me In
Finish Going Clear: Scientology, Hollywood, and the Prison of Belief by Lawrence Wright (audio)
Decent into the Depth of the Earth by Paul Kidd
Updates
Saturday
I was up early enough to be caffeinated by chat time! After, I dove into Descent into the Depths of the Earth by Paul Kidd, which is light fantasy and a reread, so pretty much perfect for my mood. I also listened to more The View from the Cheap Seats while I did dishes and played a little Minecraft. I'm at the section where Gaiman is talking about writers he likes and who have influenced him. Included is Harlan Ellison and mention of Ellison's Shatterday anthology. So, I started reading some Shatterday as well.
Friday
Ended up not doing much other than reading on Friday. I took another stab at Northanger Abbey, but I couldn't get into it. I don't think Jane Austen is for me. Then I turned my attention to The Bling Ring and finished it! I must say, it felt a little padded out, but I think I was also have a generally annoyed day.
Challenge
Janey Canuck – Book in a Song
So, you tell me what connections you have between a book and some music.  Anything goes, really.
In the winter of 1991/1992-ish, I became a fan of two unrelated things which will forever be linked for me: Helene Hanff and Charlie Watts' jazz band. I had, as somewhat of a Rolling Stones fan, become interested in drummer Charlie Watts' side project, a jazz quintet/orchestra. Now, I know nothing about jazz. I still don't, but I like this. Around the same time I purchased Helene Hanff's 84, Charing Cross Road. I distinctly remember sitting at my desk in my childhood room, blaring A Tribute to Charlie Parker, and reading Helene Hanff's letters to Frank Doel. My room was cold, dark (aside from my desk lamp), and wonderful. I was kind of an odd teenager.
Here's one of my favorite tracks from that album.
(With Peter King on sax, Gerard Presencer on trumpet, and Bernard Fowler on vocals.)
Thursday
I finished a book! Okay, it was in-progress on Monday and I had 81 pages left, but done is done. Thursday started with some extra website work. I meant to get back here for the challenge, but my two-day-old headache really kicked my butt Thursday afternoon/night.  I'm going into Friday behind on class work and writing and wishing for a 25th hour in the day.
Wednesday
I feel like I survived Wednesday by getting a little of everything done, but not entirely finishing anything.
Challenge
Show Off Your Shelves Photo Challenge – HERE at the Bout of Books blog!
Tuesday
Got more reading done on Tuesday than I did on Monday. That's not hard, I guess. But it's all good. Reading is reading, and there's not failing Bout of Books!
Challenge
The Nickster hosted at Bout of Books – Mix 'n Match
Pick out 10-15 books from your shelf, from your local library, or from a local bookstore. In each book, flip to a random page and pick the 1st word (articles such as "the", "and", "an", "or", etc. don't count as the 1st word). Use all these 1st words to try to create an actual sentence. You can add in some articles, such as "the", "and", "an", "or", etc., if you want to make the sentence flow better
anomalous
madman
dark
money
Mary
rolled

room
men
restaurant
thinking
peeled
Mary peeled money from the rolled restaurant men while thinking about the dark madman in the anomalous room.
Monday
Busy day, as Mondays are. Read 20-ish pages of The Unknown Poe and digressed to read one of the short stories mentioned in the text. I also had a library hold become available: Neil Gaiman's The View from the Cheap Seats in audio form. Given Gaiman's love of reading, books, and libraries, if there's a better book to listen to during a readathon, I don't know of it. I've updated my TBR to reflect what I might actually get done this week.
Challenge
Writing My Own Fairy Tale – Book to Movie Adaptation
All I need you to do is share with us your favorite book-to-movie adaptation and your least favorite book-to-movie adaptation.
I really enjoy different versions of stories, so picking a favorite is tough. I'm going to go for one that a lot of people don't realize is an adaptation:
Least favorite? Also tough, but then I remembered: