Hosted by Katie at Doing Dewey, Lory at Emerald City Book Review,
Sarah at Sarah's Book Shelves, Rachel at Hibernator's Library, and Julz at Julz Reads
Welcome to the second week of Nonfiction November! This week's topic is:
What are you looking for when you pick up a nonfiction book? Do you have a particular topic you're attracted to? Do you have a particular writing style that works best? When you look at a nonfiction book, does the title or cover influence you? If so, share a title or cover which you find striking.
Roughly, what nonfiction books I choose fall into two categories, one fairly specific and one very broad. The two books I have on my stack for November are fairly illustrative.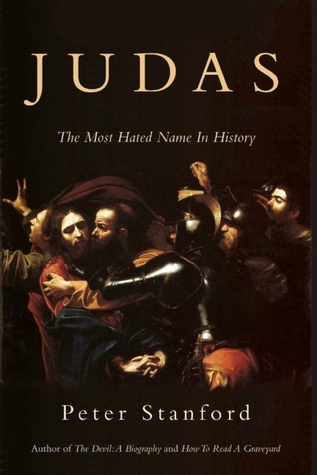 Authors: The Specific Category. As with fiction choices, there are certain nonfiction authors that I keep an eye out for. Erik Larson, Mary Roach, Jim Steinmeyer, Tom Standage, Michael Lewis, and probably a few others I can't remember are all on this list. So is Peter Stanford. I've never given Judas much thought, but I will. They all write knowledgeably about their subjects. That, over tone, is probably what I value most from them.
Subjects: The Big, Vague Category. There are just certain subjects I want to know more about. Statistics, economics, and death have had periodic appearances in my reading stacks. The history of  magic and spiritualism is a big subject for me. Technologies, innovations, and the people behind them is another. While I've read a bit of David Leavitt's fiction, Alan Turing is the reason I chose The Man Who Knew Too Much. Why these subject? Pft. I don't know. I find a weird selection of things fascinating.