Spring into Horror Wrap-Up
Hosted by Michelle @ Seasons of Reading
I finished 3.5 books for Spring into Horror:
The Island of Dr. Moreau by H. G. Wells
Infernal Parade by Clive Barker
The Invisible Man by H. G. Wells (more horror-aspected than I expected!)
Half of The Janus Tree by Glen Hirshberg
I also ended up reading a short story by Dean Koontz for Deal Me In, but it wasn't very good in comparison to Hirshberg.
Now all I have to do is catch-up on what all the *other* readathoners were reading. I always love a new horror recommendation!
What am I …Reading?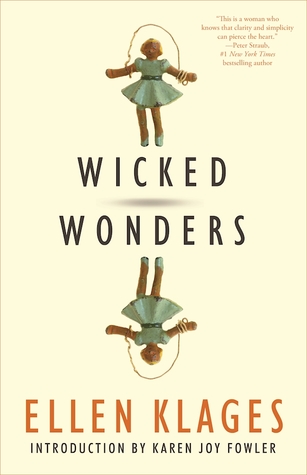 I've learned my lesson: when reading an ARC of a short story collection, get started early! I want to review Wicked Wonders by Ellen Klages near the end of the month. Might get some more read on Map of Time as well.
It's Monday! What Are You Reading, hosted by Book Date!
…Watching?
Yeah, it's time for my yearly Justified rewatch. It is a contender for my favorite show of all time.
…Doing?
Hopefully, not much this week. April was busy with a lot of ultimate frisbee league games. June and July are going to be super busy with travelling. I'm going to try my best to enjoy a little peace and quiet in May.