…Reading?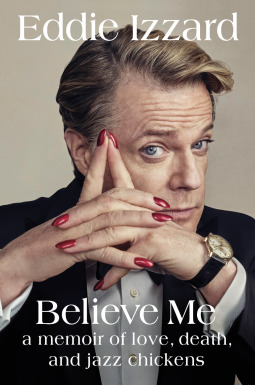 My reading has gone a bit off the rails lately. Well, it's summer; everything is off the rails. I hate summer… For this week, the mid-point of the year, I'm going to try to finish the May/June issue of Fantasy & Science Fiction in order to review it on Thursday. Additionally, I'll pick at two ARCs: Club Deception by Sarah Skilton and Bleieve Me by Eddie Izzard.
It's Monday! What Are You Reading, hosted by Book Date!
…Writing?
I'll be writing a duck-napping. 🦆
…Doing?
Ultimate frisbee: Master's regionals were in Roseville, CA this past weekend. Eric's team, Crawl, secured their bid to nationals by straight-up winning the southwest region in the men's masters division. My team, Riding High West, has an automatic bid since this is the inaugural year for grandmaster's women (aka, we're old *and* willing travel to CO in July), but I would have stayed home if Crawl hadn't made it. Nationals is the same weekend as the #24in48 readathon. So, on one hand, boo… On the other, I'm going to nationals!!!
WesterCon 70: This coming weekend is WesterCon science fiction/fantasy convention. It is a mere light rail ride away from our apartment. Should be a lot of writer/reader goodness. I'll probably blog about it.