…Reading?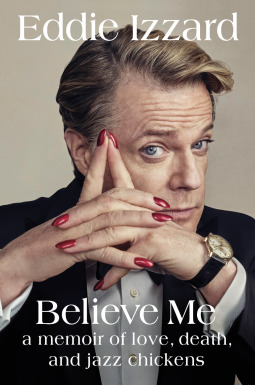 Light load of recreational reading this week. I move from one celebrity memoir to the next: I might have a review for Carrie Fisher's The Princess Diarist on Thursday and am starting Eddie Izzard's Believe Me: a memoir of love, dead and jazz chickens. He got me with the jazz chickens. Should finish The Lost World this week.
I realized that I have a lot of weighty fiction and nonfiction on my 10-ish Books of Summer list. Hope that won't be a problem…
It's Monday! What Are You Reading, hosted by Book Date!
…Doing?
I'm away from home this week. I'm visiting my parents in Chino Valley, and then on Tuesday, we're going to Santa Clarita, California to visit my sister Tess. Should be back in AZ by Thursday, but then Eric and I will be house-sitting/teenager-monitoring our nieces. Busy week! I'm planning to still get reading and blogging done, but we'll see.