…Reading?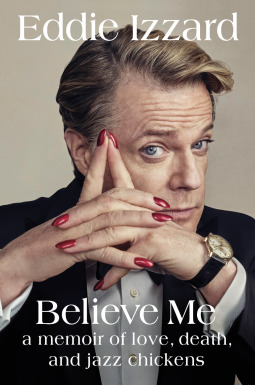 Aside from working on Book 10 of Eric's series, I wanted to make considerable progress on Believe Me while on vacation, but man, ARCs often handle footnotes* poorly. Things were a bit jumbled on my Kindle and scrolling on my laptop with the touchpad was annoying. So, I did very little reading on that. Instead, I skipped over to Graham Moore's The Last Days of Night, which I'm enjoying.
* Yes, of course, there are footnotes. Have you ever watched Eddie Izzard's comedy?
It's Monday! What Are You Reading, hosted by Book Date!
…Adding to Your Shelves?
Visited a couple bookstores while on vacation. In downtown Prescott, I had Mom and Dad stop at The Old Sage Bookshop. Solid, local shop with a good selection of regional titles. I bought Lizzie: The Letters of Elizabeth Chester Fisk, 1864-1893, edited by Rex C. Meyers. Lizzie Fisk, from Connecticut, married a former Union soldier who went to seek his fortune in booming Helena, Montana.
Randomly, we ended up having dinner on Tuesday night at a Buffalo Wild Wings situated by a strip mall with a bookstore. Again, my family humored me. The Open Book is a nice second hand store with a clientele that included a couple guys sitting around a table debating comics and gaming. Bought The Science of Illusion by Jacques Ninio.