…Reading?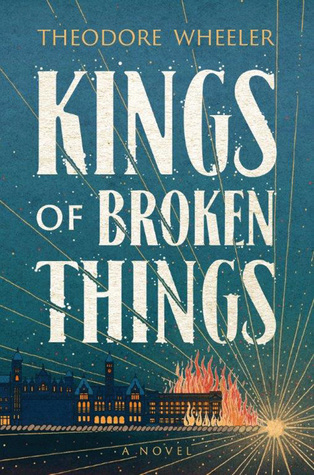 Last week was…pft. At least, I finally got my copy of Kings of Broken Things. If I need non-physical reading material, I'm going to be reading "Moxon's Master" by Ambrose Bierce and maybe starting Twenty Thousand Leagues Under the Sea.
It's Monday! What Are You Reading, hosted by Book Date!
…Watching?
Rewatched Silence of the Lambs (1991). It's surprising how singular this movie looks. You kind of get used to a certain type of closeup in films, and here Jonathan Demme and Tak Fujimoto give you these of awkwardly close closeups. Or, something like that. Film studies is something I like, but will never have enough time for. Anyway, nice to watch a film that actually *looks* different.
…Doing?
Working. No really, this time. At least, I don't have set up for two leagues this week. This week's deal: If I have a good week, maybe I'll take a day off the following week for Bout of Books.
What Was I Doing?