I've been so busy with writing work. I've been in a reading slump. Or maybe an everything slump. But…
It's Bout of Books 20!!!
I think my first BoB was #4 back in spring of 2012. I love me some BoB. 😘
The Bout of Books read-a-thon is organized by Amanda Shofner and Kelly @ Reading the Paranormal. It is a week long read-a-thon that begins 12:01am Monday, August 21st and runs through Sunday, August 27th in whatever time zone you are in. Bout of Books is low-pressure. There are challenges, giveaways, and a grand prize, but all of these are completely optional. For all Bout of Books 20 information and updates, be sure to visit the Bout of Books blog. – From the Bout of Books team
TBR
All these books are in progress. If I finish them, I'll be 9/10 for 10 Books of Summer. Also have "The Artist of the Beautiful" by Nathaniel Hawthorne to read this week.
Progress
During the Monday Twitter chat I proclaimed…
…Thus far, those books have been:
Challenges
Thursday: If you like this, try that . . .
Oh! I have something for this one!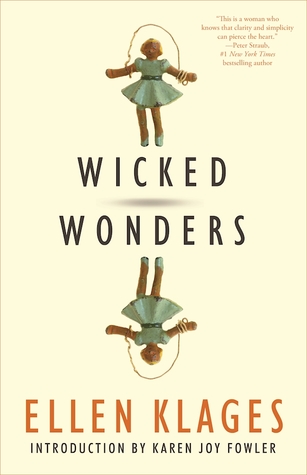 If you like Ray Bradbury, especially his "Green Town" books, try Ellen Klages' Wicked Wonders. Many of the stories have the same childhood magic vibe but with female protagonists.
Also, with Halloween just around the corner (it is, darn it!):
If you like Sherlock Holmes, M. R. James, or other authors of classic ghost mysteries, try Help For The Haunted: A Decade of Vera Van Slyke Ghostly Mysteries by Tim Prasil. Vera and Lida ghostbust with the best of them.
Monday: Introduce Yourself #insixwords