…Reading?
Bout of Books wrapped up yesterday. I read around 350 pages, but I feel like I read a lot more than that. I read The Box Jumper, a novella by Lisa Mannetti, the last 50 pages of The Sorrows of Young Werther by Goethe, seventy pages of a novel I DNFed, the first 80 pages of Countdown City, and four short stories. Happily, the slump that dominated the last half of 2017 is gone.
This week: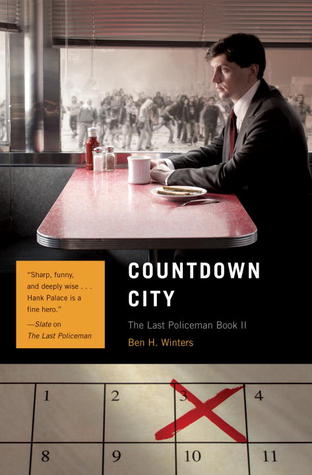 Countdown City by Ben H. Winter – TBR Challenge
The Huge Hunter, or, the Steam Man of the Prairies by Edward S. Ellis – which I suppose qualifies for the Wild West Reading Challenge
"How to Sync Your Spouse" by Russell Nichols – Deal Me In
A Study in Scarlet by Arthur Conan Doyle
"The Masochist's Assistant" by Auston Habershaw
It's Monday! What Are You Reading, hosted by Book Date!
…Doing?
Winter frisbee leagues got started last week with a meet-and-greet game for my division. Fitness-wise, due to sickness and rain, I've only played three games in two weeks, additionally Eric and I ran some intervals yesterday…which were painful. Teams haven't been picked for my division yet. I thought about captaining, but my life currently has an okay amount of neuroticism; I decided not to rock that boat.
I've been slowly working my way through some Codeacademy tutorials and I plan on learning a little about watercolor painting in the near future.
What Was I Doing?