…Reading?
I'm on the fence about Dewey's 24 Hour Readathon on Saturday. It's the same day as league finals, so I won't be able to even attempt 24 hours. But on the other hand:
So, I feel like I could contribute to the event a little in a fun way. I don't have a game until 2pm which means I could get maybe six hours of reading in before finals. Probably nothing after—games go until 9:30. Even though my team will probably only play two games, I'm likely to stick around and revel.
What am I reading this week? I'm mostly finishing a few things: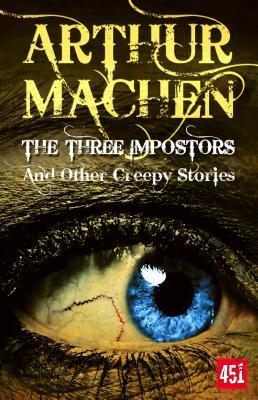 The Valley of Fear by Arthur Conan Doyle – Over halfway. I love that fairly ridiculous cover.
Hombre by Elmore Leonard – Started on Friday; it's going down easy.
The Three Impostors by Arthur Machen – Maybe a third of the way through. Machen is a bit dense at times.
A Corner in Sleep by E. E. Kellett – A potential favorite discovered while working on the automaton anthology.
"The Neanderthal in the Garden" by Guido Eekhaut – For Deal Me In.
"Scandle in Bohemia" by  Arthur Conan Doyle
I'm still holding out hope that Meddling Kids will become available before the end of the month. If it does before Saturday, I'll definitely readathon.
It's Monday! What Are You Reading, hosted by Book Date!