Read & Reading
I did indeed finish The History of Soul 2065 and reviewed it on Friday. While at the library last week I also read a slim volume of humorous poems titled Love Poems (for Married People). I might do a short review with it and a few other things this upcoming week, if I'm feeling ambitious. I'm currently a little behind on The Count of Monte Cristo and this week I'm going to finally get to one of my older library books Conjure Times: The History of Black Magicians in America by James Haskins. I also haven't been reading my Poe, but this week I should finish his only "novel," The Narrative of Arthur Gordon Pym of Nantucket.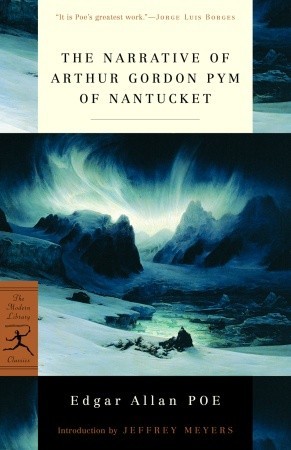 For Deal Me In this week I pulled 8♠: "The Golden Girl" by Ellis Peters from Alfred Hitchcock presents: More Stories Not for the Nervous. All the men onboard the cruise ship, Aurea, are taken by the pregnant but very beautiful blond woman. All the women are envious of how tentative her husband is, not even letting her be touched. The poor woman can hardly move though so weighted down by her condition. When a fire breaks out onboard, one brave purser takes it on himself to help her, but dooms her with his efforts.

Hosted by Jay @ Bibliophilopolis
What's Deal Me In?
Movie/Series of the Week
This week I'm looking forward to the premier of Penn & Teller: Fool Us. I went to a taping back in March, so it will be interesting to see how it ends up on TV.
What Else is Going On?
Not a super-duper lot going on. For me, summer brings doldrums and it's hard being motivated to do much of anything. This coming week I'll be reformatting Eric's novel PHYSIC.