Nightmare Alley by William Lindsay Gresham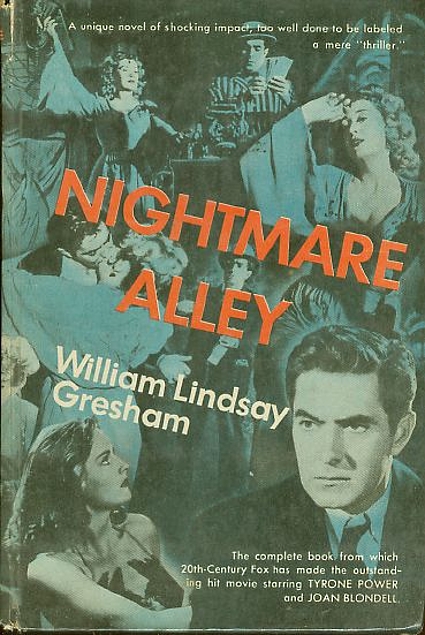 Published: 1946
Audio book read by Adam Sims
Library check-out.
Considering its carnie characters and a plot involving fraudulent mediumship, I'm surprised that I hadn't crossed paths with this novel sooner. It wasn't until I heard that Guillermo del Torro was releasing a movie version (a remake, in fact) that I put Nightmare Alley on my TBR pile.
I didn't care for this book, honestly. I wanted to like it more than I did. Most of this is because I really don't enjoy the noir genre in print. Noir movies have the benefit of being stylistically interesting: the sparseness of character and setting is translated visually. In print, I feel like I'm left with a handful of miserable characters being miserable to each other. And Nightmare Alley is pretty much that.
I did enjoy the details of Stanton Carlisle's cons. I haven't read much on the techniques used in mentalism acts in the 30s and 40s, probably because many of the texts haven't entered the public domain.
I don't listen to many audio books, but Adam Sims' reading was one of the best I've heard. I first checked out the movie tie-in version and didn't care for the audio at all. Adam Sims pretty much kept this book from being a DNF.