Monday Miscellanea, a look back at the stuff of last week.
Reading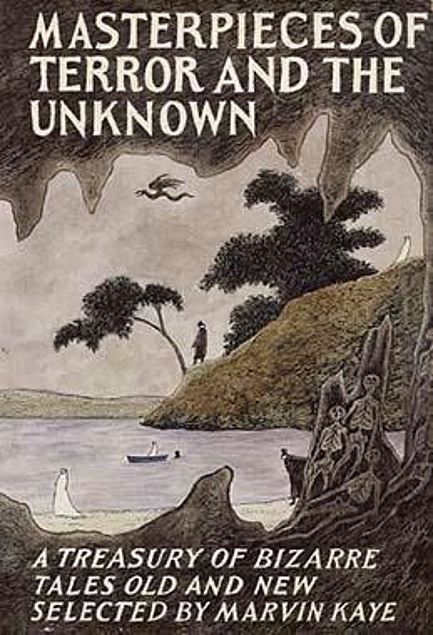 I more or less nuked my reading list last week. I was dragging my feet on reading anything which . . . why? I'm not answerable to anyone but myself, so why was I not reading the things I wanted to read?
Reading Ring Shout by P. Djèlí Clark – Clark's become one of my favorite authors in the last few years and Ring Shout has been on my TBR list for a while.
Reading Masterpieces of Terror and the Unknown, edited by Marvin Kaye – I'm down to the last section of this anthology, about a dozen more stories to go.
Watching
Been in more of a movie watching mood, I guess:
Twister (1996) – I saw this movie once or twice in the theater, but I doubt I'd seen it since then. The storms are pretty impressive and I appreciated how the structure of the action is more like a monster movie than a disaster movie, but the writing isn't great.
The Bourne Legacy (2012) – Comfort rewatch.
Free Guy (2021) – The premise of this movie (what if the main character is an NPC in a Grand Theft Auto-type game) is fun and the plot (said NPC can help disenfranchised game developers prove their work was stolen) isn't bad, but the execution was muddled.
Titane (2021) – Horror reviews will return soon.
A Room with a View (1985) – Another comfort rewatch. (Yes, my comfort rewatches are the fourth best Bourne film and a Merchant/Ivory period piece. I'm a woman of facets.)
Carnivàle (2003) s1, e1–e4 – I might have liked Nightmare Alley (2020) better if I'd never seen Carnivàle. It's on HBOMax. Just sayin'.
Listening
Been using Pandora again. I have a station based on Cake, OK Go, The Kills, and various Jack White bands. It's been serving me well during the past week.
Ultimate
Spring League started last Monday. Eric and I are playing. Half the league is structured as a 4/3 gender ratio league, meaning 3-4 man-matching players and 3-4 woman-matching players on the field each point (equaling 7 total players). This is a change from how VOTS has done mixed leagues in the past (but is more in line with how mixed is usually played). The first game was fun; our team is relaxed, which is a nice change.
The Western Ultimate League kicked off its first official season (after being established in 2020). The WUL is a semi-professional women's league and Arizona has an "all Southwest" team. As I've said in the past, it's pretty darn cool seeing women I've played with and against getting paid and coverage (as small as it might be). Eric and I went out to watch the first game on Friday night. It was chilly, but fun!
Goal Check-In
Writing & Entangled Tomes
No word on "Colors of the Sea."
Did a little work on "(Not) Chess Gothic."
Shelf Maintenance
No movement on the Backlog.
It's been 34 days since I've acquired a book.