Read
We Are Sitting in a Room
We Are Sitting in a Room is a novella by Glen Hirshberg. It's part of a non-speculative fiction series he's been writing, but this story's setting still contains that askew feeling that I really appreciate from Hirshberg. I was initially a little put off by the second person POV, but that's only part of the story wrap-around.
The meat of the tale is told by Rae about her association with Teddy and his(?) strange experimental music record store.
Do you think it's possible that all the experiences that matter most to us—by definition, precisely because they matter to us—are ours alone? Even if there's someone else experiencing them with you?
The feeling of this story as well as its connection to music reminded me of "His Only Audience" from Hirshberg's Infinity Dreams. I was surprised, but shouldn't have been, that the experimental music piece that gives this story its title, "I Am Sitting in a Room," is actually a thing.
Short Stories
"Where Oaken Hearts Do Gather" by Sarah Pinsker – Is there a name for using a non-narrative format like a recipe or, in this case, a crowd-sourced infopedia entry to tell a story? I'm still not sure what I think of these sorts of things. On one hand, they are entertaining, but I wonder if my enjoyment is from the novelty and not the quality of the work. In any case, "Where Oaken Hearts Do Gather" is very entertaining and seemingly well done.
Deal Me In: 8❤️
"The Bughouse Caper" by Bill Pronzini – My second selection from Sherlock Holmes: The Hidden Years. In this story, Holmes is officially still dead, but alive and well and not really hiding in San Francisco. The main character of this mystery is John Quincannon, which is the detective in a series by Pronzini. While the details of San Francisco were vivid, there wasn't much Holmes and I don't think it presented Quincannon in a good light either.
Reading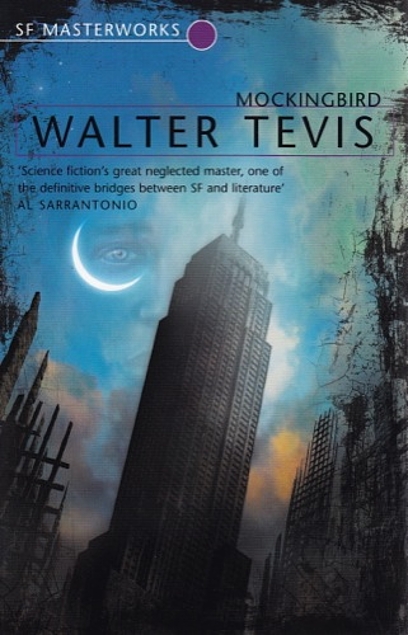 ---
Still reading The Mysteries of Udolpho by Ann Radcliffe as my morning book. This book deserves an internet-wide reading in the style of Dracula Daily. My friend Emily is really in it now!
Found out that The Pale Blue Eye, a currently Poe-adjacent Netflix movie, is based on a book by Louis Bayard.
Which means that Mockingbird by Walter Tevis has been knocked down my list a ways.
Challenge Updates
My Challenges
Read 20 books that I owned before 1/1/23: 1/20
We Are Sitting in a Room counts!
Get my Library Thing "to-read" down to 500: currently 518
Read 18 books from my Classics Club list: 0/18
Shelf Maintenance
It has been 3 days since I last acquired a book. I purchased K J Kabza's new anthology Through Spaces.